Evensong Worship Resources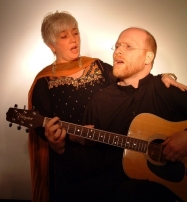 Evensong is the publishing arm for the work and ministry of Cheryl and Bruce Harding, musicians and worship leaders working with churches of various denominations across Canada, in particular with The United Church of Canada. Through Evensong, they have released five recordings and songbooks of Bruce's original sacred music, with more releases always pending.
Primary to their work–and what makes them different from the evangelical mainstream of Christian contemporary music–is a liberal theology of healing and understanding, a wide variety of imagery for God, and a strong adherence to the principles of inclusive language. In other words, they provide a real alternative for those who wish to sing a new song to God without having to be "washed in the blood!"
---
Biography
Bruce and Cheryl Harding are recording artists and worship leaders from the South Coast of BC. Their eclectic music style melds a liberal theology of healing and understanding with an evangelical, spirit-filled passion for congregational singing. Through their music and ministry they inspire people across Canada to sing with spirit and conviction.
---
Discography
This is the Day! (2006)

Their newest CD, This is the Day!, is now available. It is a Spirit-filled collection of songs, including congregational favourites such as "This is the Day", "Shout Out Your Love", "Born in Human Likeness" and "My Soul Sings".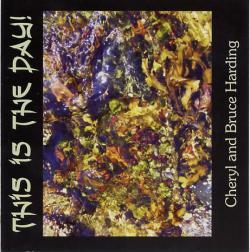 Length
MP3
Sample
Buy
MP3
Buy
PDF
01
This is the Day!
2:51
02
It's Reigning, God
3:29
03
Come, Take the Water of Life
3:36
04
Born in Human Likeness
4:25
05
My Soul Sings
3:07
06
Sing Out Loud
3:22
07
Let Everything That Breathes
3:44
08
Goodness and Mercy
2:30
09
Every Stone
3:45
10
Shout Out Your Love
3:11
11
Glory to God
1:51
12
As Long as I Live
2:58
13
Comfort My People
3:01
14
There is Room for All
4:02
15
May I be Born of the Spirit
6:46
You Are My Refuge
7:57
---
Like a Healing Stream (2003)

Seventeen songs for worship and praise throughout the church year–almost a full hour of music.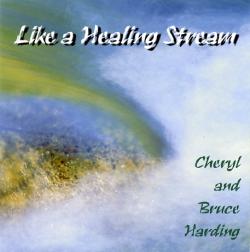 Length
MP3
Sample
Buy
MP3
Buy
PDF
01
Magnificat
2:15
02
Behold, I Make All Things New
3:39
03
Easter Hallelujah
2:43
04
Blessed is the One
3:11
05
How Beautiful
2:17
06
The Voice of our Grief
3:37
07
I Am a Child
2:47
08
Make Me Your Temple
4:19
09
You Desire Truth / Teach Me Wisdom
5:30
10
I Want to Be Made Well
2:34
11
We are Clay
3:09
12
Make Me Know Your Ways
4:06
13
We Turn to You
3:24
14
I Do Believe
3:12
15
Where Two or Three are Gathered
4:07
16
Dare to Let God
2:59
17
Like a Healing Stream
2:39
---
Returning Home (2000/2001)

Returning Home, available on CD and songbook, contains a variety of worship music for all occasions–contemplative worship, praise services, and Sunday morning services. All of the songs listed below are in the song book. The ones marked with an asterisk (*) are not on the CD.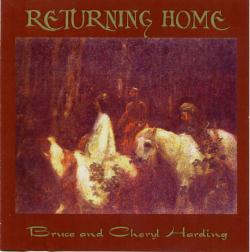 Length
MP3
Sample
Buy
MP3
Buy
PDF
01
Shine!
3:48
02
Come, Radiant One
4:18
03
Giver of New Life
3:23
04
Arise, Shine!
3:04
05
From Dust to Dust
4:23
06
Cradle Me
3:10
07
The Boat House Blues (In the Same Boat Now)
4:05
08
I'm So Glad!
2:51
09
Be Still and Know
3:51
10
A Song of Faith
4:20
11
Spirit of Truth
2:27
12
Dona Nobis Pacem Cordium
3:06
13
All Things are Possible
4:29
14
Returning Home
4:05
Kyrie *
n/a
Two communion sets
Sanctus I *
n/a
Memorial Acclamation I *
n/a
Amen I *
n/a
Sanctus II *
n/a
Memorial Acclamation II *
n/a
Amen II *
n/a
---
Embracing Change (1998)

Embracing Change is a collection of worship music for throughout the church year, available in a song book and on CD. All of the songs listed below are in the song book. The ones marked with an asterisk (*) are not on the CD.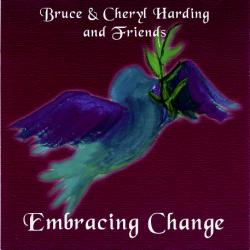 Length
MP3
Sample
Buy
MP3
Buy
PDF
01
Embracing Change
2:50
02
Waiting for the Light
3:08
03
Preparing to Celebrate
2:18
04
God's Delight!
2:17
05
Create in Me
3:46
06
Out of the Depths
2:28
Why, My God (two versions) *
n/a
07
A New Commandment
2:32
08
Children of God
2:49
09
Peace be with You
3:59
10
Life Anew
3:20
11
Come, Spirit, Come
3:41
12
Centre of Life
2:27
13
People, Pray
3:44
14
Grant Us Grace
2:41
15
Alleluia/Amen
1:55
Sing Alleluia, Amen *
n/a
---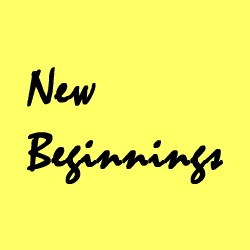 Reason for Being (1995) [OUT OF PRODUCTION]
New Beginnings (1993) [OUT OF PRINT]

Reason for Being contains selections from the songbook, New Beginnings, along with five other songs of faith, available only on cassette. The flip side of the cassette features an extended improvisation by Bruce on a variety of flutes, another important element of Bruce & Cheryl's music ministry. All of the songs listed below are on the cassette; the ones marked with an asterisk (*) are in New Beginnings.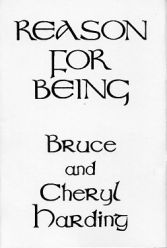 Length
MP3
Sample
Buy
MP3
Buy
PDF
01
Sanctus *
0:45
02
Memorial Acclamation *
1:32
03
As This Bread Now Broken *
1:39
04
The Lord's Prayer (ICEL) *
1:12
05
The Creed *
1:39
06
Agnus Dei *
2:15
07
We Thank You, God *
1:44
08
A New Lord's Prayer *
1:38
09
Know You Are Dust
3:27
10
Rainbows Are a Sign
1:51
11
Breathe
3:31
12
Jesus is Born
3:08
13
Come to Me
3:08
14
Flute Improv
24:05
---
Wilfrid Pastoral Charge
Birthing the Dream (1998)

Birthing the Dream was the result of a lot of vision and excitement on the Wilfrid Pastoral Charge, three rural United Churches in Pefferlaw, Wilfrid and Udora, Ontario. A concert tour of Western Canada in the summer of 1998 prompted the production of this CD, containing selections from our small chamber choir and our "Sunday Night Live" band and singers (comprised almost entirely of youth 12-17). Glen Wells, our minister, worked on the concept of "birthing the dream God has dreamt within us," a stewardship program intended to help all of us reach our true potential as partners with God and creation. A fitting title for our project!
The songs on Birthing the Dream all came out of the worship life and experience of the charge. Many were written by Bruce Harding during his music ministry with us; the rest reflect the desire of other members of our group, both youth and adult, to break forth in song, to sing about that which moves each of us as individuals and as a whole. And that is what made this CD special–it was truly from the heart, an example of the Spirit at work in the world today. And that truly is something to sing about!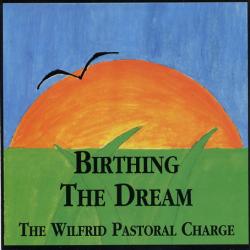 Length
MP3
Sample
Buy
MP3
Buy
PDF
01
Your New Shalom
2:31
02
Angel Austin
2:14
03
Spirit of Truth
2:44
04
The Blind Man
2:08
05
Blessed is the One
2:37
06
Because I Love You
2:11
07
My Child
3:26
08
All Things Are Possible
3:26
09
Love Makes Us Whole
2:58
10
Jesus Said
2:52
11
We Should Love
2:05
12
Live Life
3:12
13
Sanctus
1:41
© MelodicArts Media